Ecoclavis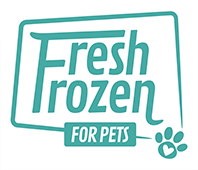 Ecoclavis was founded in 2003 and is active in the processing of animal protein sources. In late 2012, the company was taken over by new owners and new management. Under the impulse of the new shareholders and the new management Ecoclavis develops and produces fresh frozen foods for pets, both BARF and KVV (ready-to-eat or complete fresh meat). Ecoclavis is active for the latter under the brand name Jolipet.

Ecoclavis has its own, state-of-the-art production facility guarantees high-quality production, in compliance with the strictest standards in terms of food safety and quality. In March 2014 Ecoclavis obtained the SGS FCA label, for Feed Chain Alliance standard, a recognition of the compliance with these stringent standards. Day in and day out Ecoclavis makes every effort to meet these standards, to produce safe, high-quality nutrition for pets.
Jolipet

Jolipet is the brand name under which Ecoclavis provides complete, fresh frozen food for dogs. The Jolipet diets are the result of an ongoing co-operation with academic researchers and build on the latest scientific findings on nutrition for pets. The Jolipet diets contain only ingredients which are fit for human consumption. We do not use offal products (e.g. chicken carcasses, tripe) or cheap fillers (e.g. corn, wheat). Our approach is appreciated by veterinarians who already recommend our food for patients.
Ecoclavis N.V. | Gagelstraat 2 | B-8200 Sint-Andries | BTW BE 0860.293.889 | RPR Brugge